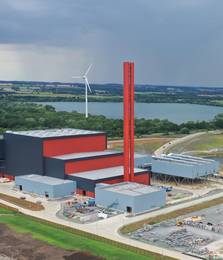 ecoprog GmbH
Waste to Energy 2022/2023
The leading standard reference for the WtE industry. The 15th edition includes:
Detailed and comprehensive forecast of the global market development by country until 2031
Evaluation of annual new constructions and extensions, capacities, decommissionings and investment volumes on a country-by-country basis
Overview of more than 2,600 waste treatment plants and about 1,100 projects
Analysis of different treatment technologies
Description and market shares of all important operators and technology providers
Market factors and the analysis of current trends and challenges
Investment and operational costs and revenues with exemplary calculations
Explanation of backgrounds and operating modes of thermal waste treatment

In addition to the market report, you will get free access to our WtE database for 12 months.
The database contains information on all plants and projects, including capacity, status, start of operation, technology, flue gas cleaning, manufacturer, operator, and more. This also includes our weekly updated project tracker. The data set can optionally be purchased as MS Excel file.

The study is available starting from 4,200.– EUR plus VAT. Clients of our w&b Monitor will receive a discount starting from 600.– EUR. Further price reductions are possible with a subscription to the market study.
Contact:
Jonas Havel
ecoprog GmbH
Tel. +49 221 788 03 88-16
j.havel(at)ecoprog.com


Background

The market for thermal treatment and energetic recovery of residual and other types of solid waste is growing continuously. Increasing waste amounts, shrinking landfill spaces in agglomerations and higher ecological standards stimulate this growth throughout the world.
Today, more than 2,600 WtE plants are active worldwide. They have a disposal capacity of around 460 million tons of waste per year. Only in 2021, 142 new thermal treatment plants have been installed with a total treatment capacity of 44.4 million tpy. We estimate about 3,000 plants with a capacity of about 630 million tpy to be operational by 2031.
Extract/Order form
Download:
Extract


807 KB

Add-ons