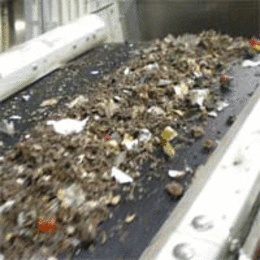 ecoprog GmbH
The Market for Mechanical Biological Waste Treatment in Europe
The business with mechanical biological waste treatment plants (MBT plants) continues to be a strong market. In the past 5 years, an average of about 25 new MBT plants were constructed annually in Europe. In this way, an average of about 2.2 million annual tons were commissioned each year.
In early 2017, Europe has a total of about 570 active MBT plants with a treatment capacity of 55 million tons. ecoprog expects another 120 facilities with an estimated capacity of almost 10 million annual tons to be commissioned between 2017 and 2025. Thus the market situation will continue to be strong in the coming years, although the speed of construction will decrease somewhat.
In many countries, the modernisation of existing plants will replace the new construction business. One reason for this is the production of RDF, which is increasingly pushed to reduce the landfilling fraction of the MBT plants. The altered composition of residual waste as a result of a stronger separate collection also requires investments in existing plants.
Against this backdrop, ecoprog has analysed the existing European MBT plants and forecast the future market development by using a transparent methodology.

The study "The Market for Mechanical Biological Waste Treatment in Europe" includes:
the description and analysis of 520 MBT plants and 200 projects in Europe by site, including technical data and contact addresses
a valid estimation of the future market development by country, based on a transparent methodology
a competition analysis of the most important MBT plant operators on the European market
an overview of the most important plant technology as well as costs and revenues on the MBT market
a comprehensive explanation and analysis of the European legal framework

The study is available in German and English language starting from 3,400.– EUR plus VAT. Customers of our w&b Monitor will receive a discount starting from 600.– EUR.

Contact:
Richard Mertens
ecoprog GmbH
Tel. +49 221 788 03 88- 13
Fax +49 221 788 03 88- 10
r.mertens(at)ecoprog.com
Extract/Order Form
Download:
Extract


153 KB

Press
Download:
Press release


13 KB