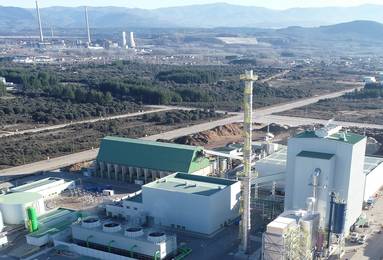 ecoprog GmbH
Biomass to Power 2022/2023
The leading standard reference for the Biomass to Power industry. The 13th edition includes:
An analysis of about 4,600 biomass power plants and around 700 planned projects worldwide
A global market development forecast 2022–2031, including new constructions, shutdowns and investment volumes based on 840 cost examples
The analysis of market factors, support schemes and existing plants and projects for the world's most important biomass markets on a country-by-country basis
Investment and operational costs and revenues with an exemplary calculation
Description and market shares of all important operators and technology providers

In addition, you will get 12-month free access to our Biomass to Power database. The database contains detailed information on all plants and projects, such as status, start of operation, technology, fuel, manufacturer, operator, and more. This also includes our weekly updated Biomass to Power Project Tracker. The data set can optionally be purchased as MS Excel file.


The study is available starting from 4,400.- EUR plus VAT. Clients of our w&b Monitor will receive a discount starting from 600.- EUR. Further price reductions are possible with a subscription to the market study. You can also subscribe to the study in combination with our market report Waste to Energy, starting at 5,600.- plus VAT.

Contact:
Richard Mertens
ecoprog GmbH
Tel. +49 221 788 03 88 - 13
r.mertens(at)ecoprog.com

Background

In early 2022, there were about 4,770 active biomass power plants worldwide, reaching an installed electrical capacity of around 79.0 GWel. In our forecast, we expect about 5,960 BMPPs with a capacity of around 97.3 GWel to be commissioned by the end of 2031. The subsidisation of renewable energies and the development of domestic energy sources from existing waste material, e.g. wood waste or bagasse, are the most important reasons for this growth.
Extract/Order Form
Download:
Extract


914 KB

Add-ons