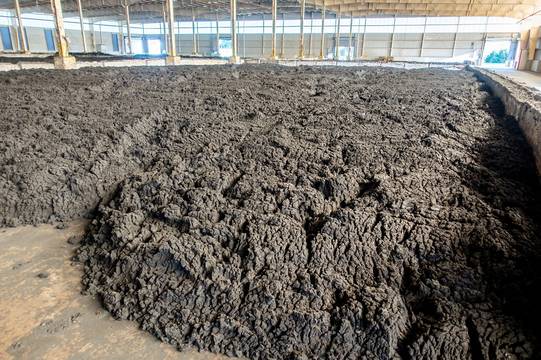 ecoprog GmbH
Municipal sewage sludge disposal 2035
The conversion of sewage sludge disposal in Germany is in full swing. While only about 30% of sewage sludge was recycled in mono-incineration plants in 2021, this type of disposal will dominate the sewage sludge market from 2029. In turn, material recycling will continue to decline, and the co-incineration of sewage sludge will almost completely disappear from the market.
However, with the price increases in plant construction, there is currently a threat of undersupply in mono-incineration from 2029 onwards; at the same time, there is uncertainty, especially among operators of smaller sewage treatment plants, as to whether they can rely on the possibility of material recycling in the long term.
Against this background, ecoprog has examined the market for sewage sludge disposal in Germany in detail and updated the previous market study from 2020.
ecoprog is an independent consulting firm with a focus on environmental and energy technology. As a recognised industry insider, ecoprog has been assisting domestic and foreign clients with management issues with an environmental technology or environmental economics background since 2005. In recent years, ecoprog has also provided various consulting services for different clients in the sewage sludge disposal market, such as potential analyses for locations of mono-incineration plants for sewage sludge or price and competition monitoring.

The market study Municipal sewage sludge disposal 2035 includes:
An evaluation of the current volume flows and disposal methods in the disposal of municipal sewage sludge in Germany.
A detailed analysis of political, economic, operational and technical trends that influence this disposal currently and until 2035.
A forecast of these volume flows and the expected disposal prices based on a comprehensible methodology within the framework of 3 scenarios up to 2035.
A list of more than 50 projects for mono-incineration in Germany. Based on this, estimates of regional over- and under-capacities based on a geographical evaluation of these data in the 3 scenarios.
An overview of known solutions for phosphorus recycling from the ash of mono-incineration plants.
Statements on municipal options for action, especially for operators of small and medium-sized wastewater treatment plants, for example with regard to material recycling.

The study is available in German language starting from 1,200.– EUR plus VAT. Customers of our w&b Monitor will receive a discount starting at 600.– EUR.
In addition, you can order a 2-hour workshop in which the key statements of the study are highlighted and the implications for your own situation are discussed. The workshop can also be ordered at a later date. Price: 300.– EUR VAT.

Contact:
Johannes Eich
ecoprog GmbH
Tel. +49 221 788 03 88-17
Fax +49 221 788 03 88-10
j.eich(at)ecoprog.com
Extract/Order Form
Download (Text only in German):
Extract


1069 KB


Click here to order online

Sample data
Download (only in German):
Sample data


13 KB
Press
Download:
Press release


15 KB